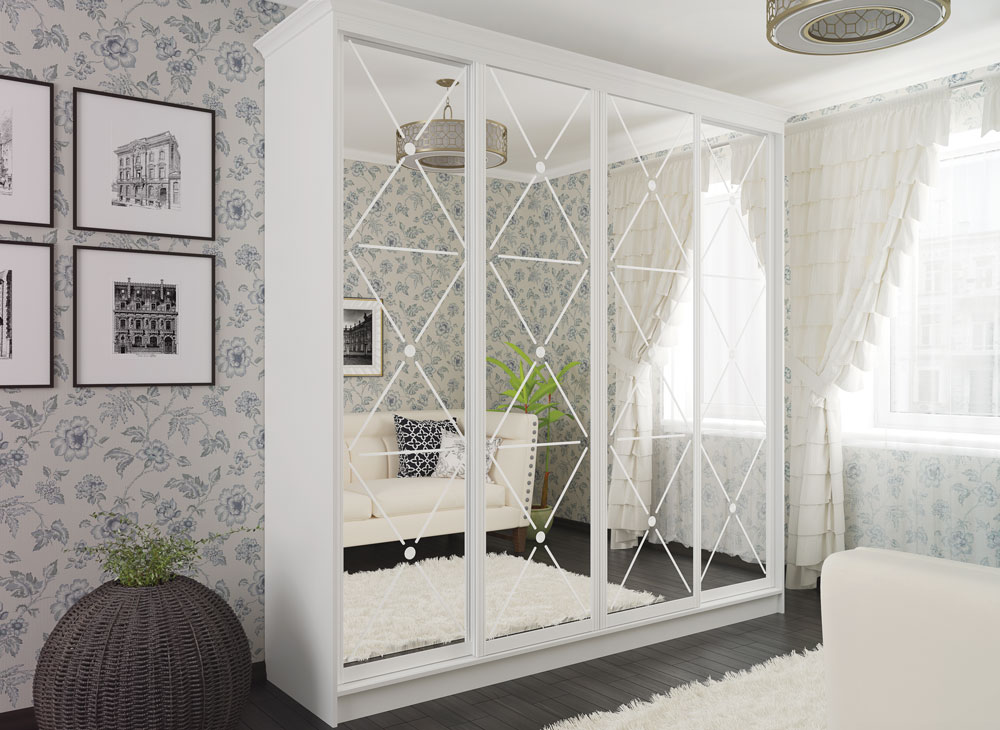 Often, stylistic interior design assumes a large amount of white color, not only in the decoration and decor, but also in furniture items.
Sliding wardrobes White WT, "Rome-Venetsiano" production of furniture factory "VIP-master" is made in white. The perception of such furniture visually expands the space, makes it easier and more airy, while at the same time retaining all the functional characteristics inherent in wardrobes. These cabinets are versatile, allowing you to complement any room, and decorative elements such as eaves and volumetric facade decor give a refined originality to the furniture.
Sliding wardrobes White WT "Rome Venetsiano" have several door fill options, namely white particleboard, white particleboard with decor elements, mirror, mirror (artistic mat), mirror with decor elements, rattan and photo prints.
---
Available features (optional)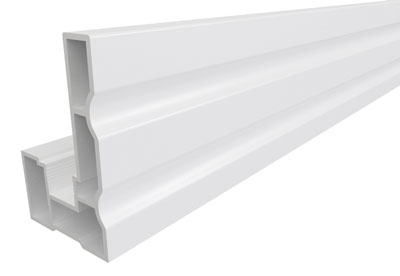 Dimensions:
Width: 900, 1000, 1100, 1200, 1300, 1400, 1500, 1600, 1700, 1800 (actual 1775), 1800W (actual 1775), 1900, 2000, 2100, 2220, 2220W(actual 2215), 2300, 2400 (actual 2368), 2500, 2630W (actual 2627), 2630 (actual 2627), 2700.
Height: 2200, 2400.
Depth: 450, 600.
The thickness of the chipboard of the case: 16 mm

More options:
● eaves "Rome Venetiano"*
● angular end
● clamp for sliding system brush
● drawers.
sliding hanger (micro lift) at cabinet depth of 450 mm.
pipe-rolling pin chrome at cabinet depth of 600 mm.
The mirror is covered with an armor film.
Case colors*
wardrobes White WT,
«Rome Venetiano».

*Warning! Due to the fact that the set of sliding wardrobe "Rome-Veneziano" is mafe of different materials, different manufacturers ( Particleboard, MDF cornice superprofile, white aluminium profile) – a possible mismatch of one tone in colour, which is the norm.
Available types of facades.

Chipboard

Mirror

Particleboard with decorative elements*

Mirror with decorative elements*

Filling mirror (artistic matting)

Photo printing

Rattan
*The minimum size of the width of the facade particleboard combi / satin glass – 590 mm..
Dear buyers of the prodution of furniture factory «VIP-master». We draw you attention to the fact that the colour saturation, texture of the furniture in the picture and in fact may be slightly different. All images are as close as possible to the original products, but certain conditions can add nuances in their reproduction and visual perception. For a clear idea of the look of the products you are interested in you can get acquainted directly with the samples of materials, fittings and accessories used by our factory. You can also get acquainted with finished products presented at exhibitions, etc.
The factory reserves the right to change the configuration, design and color shades of products that do not affect their primary purpose.
---
Order the sliding system separately.*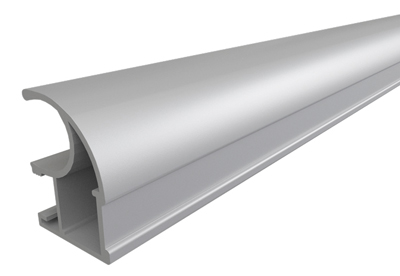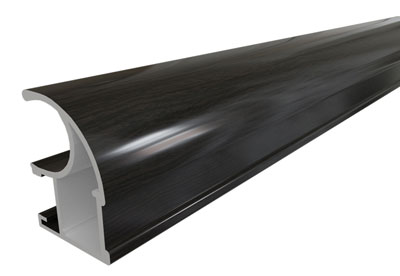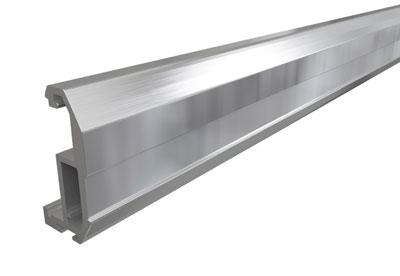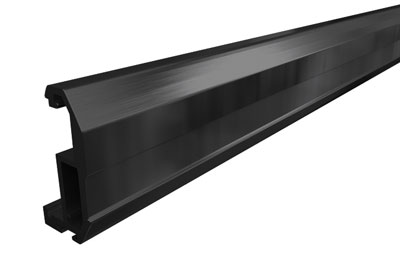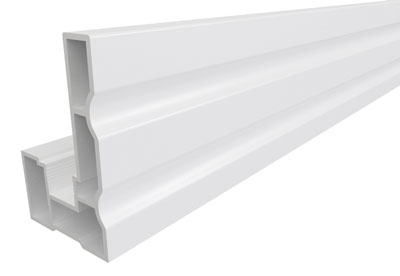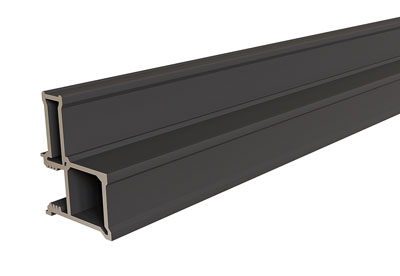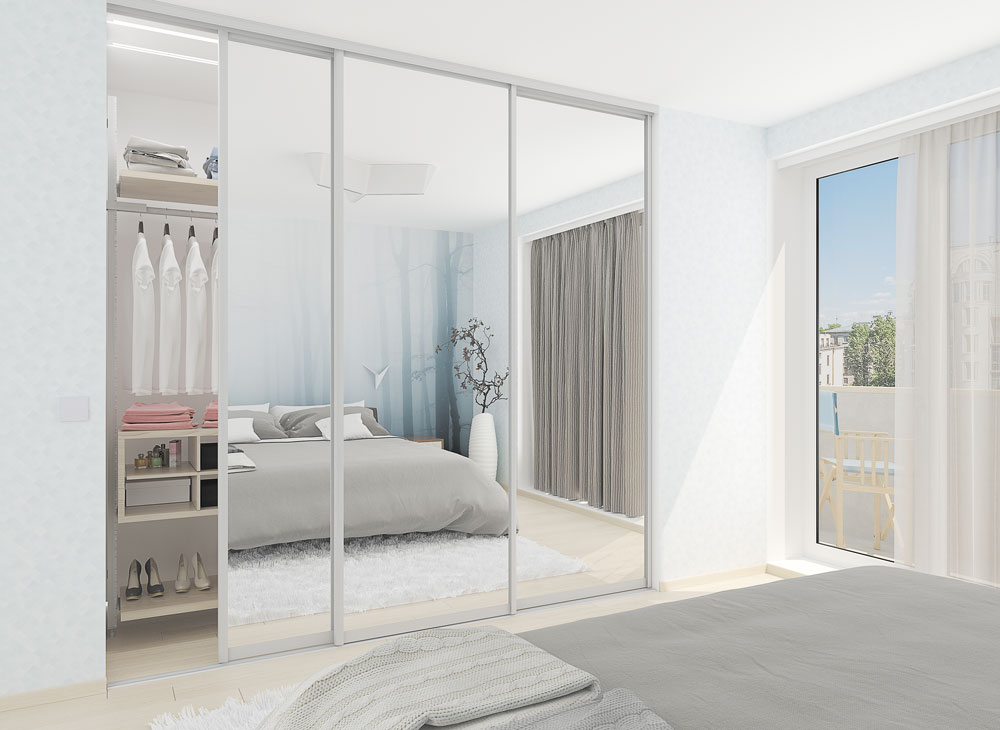 Door filling to sliding system: possible size of facades in width from 440 to 1200 mm, in height from 2000 to 2500 mm.

Facades in the form of a mirror, mirror artistic matting, photo printing: possible size of facades in width from 440 to 1000 mm in any system profile.

Rattan facades: width limits from 440 to 880 mm on any profile system.

* The maximum size of a door niche is 5000 mm.